The shop's owner felt that the Green Drop brand identity did not accurately reflect its commitment to simplicity, approachability, and consumer confidence. The logo was cluttered. Their website was not easily navigated and lacked tools to easily book an oil change online or complete e-commerce transactions.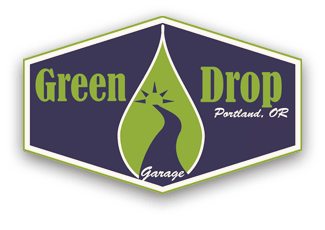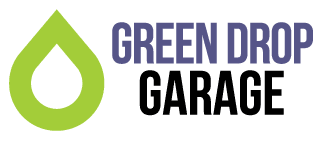 This is the project that launched a 5+ year relationship with Green Drop Garage.  I took on the task of updating Green Drop's brand identity to reflect a more sophisticated, yet friendlier company.  I had to navigate the line between reducing clutter and maintaining brand approachability. Farhad also put a priority on minimizing loss of brand recognition in his existing customer base.
Deliverables included a new logo, complete responsive redesign of existing WordPress website, deployment of ecommerce capabilities and online booking, redesigned business cards and customer loyalty cards, billboard advertising and handout collateral all reflecting new branding.
On the business side of the rebrand, we deployed new labor management tools to streamline shop efficiency by restructuring existing labor management policies to use these new tools while maintaining and integrating the functionality of existing mission-critical tools and policies.
[siteorigin_widget class="SiteOrigin_Widgets_Testimonials_Widget"][/siteorigin_widget]
[siteorigin_widget class="SiteOrigin_Widget_Image_Widget"][/siteorigin_widget]
[siteorigin_widget class="SiteOrigin_Widget_Image_Widget"][/siteorigin_widget]
[siteorigin_widget class="SiteOrigin_Widget_Image_Widget"][/siteorigin_widget]
[siteorigin_widget class="SiteOrigin_Widget_Image_Widget"][/siteorigin_widget]
[siteorigin_widget class="SiteOrigin_Widget_Image_Widget"][/siteorigin_widget]
[siteorigin_widget class="SiteOrigin_Widget_Image_Widget"][/siteorigin_widget]
[siteorigin_widget class="SiteOrigin_Widget_Image_Widget"][/siteorigin_widget]
[siteorigin_widget class="SiteOrigin_Widget_Image_Widget"][/siteorigin_widget]