Asante Foundation
I've worked with Lucas for over 12 years—in three different organizations and two different states. Lucas has the ability to adapt to all kind of situations, needs, and personalities. He's honest, professional and a great communicator.

Andrea Reeder, Development Director at the Asante Foundation
Project: Donor Campaign Design
Asante Foundation asked me to redesign their donor investment opportunity materials. Critical to the success of the project was a form factor that allowed each package to be customized to the interests of a prospect, but would also benefit from the cost savings of printing in quantity.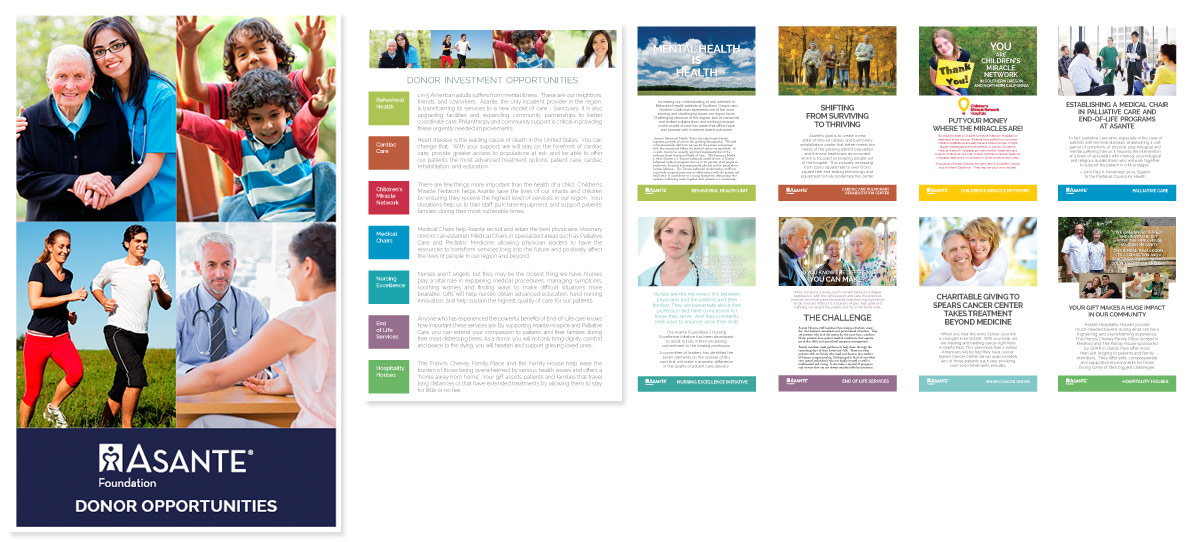 To solve the customization problem, as well as to allow for sub-branding of the initiatives, each of the eight initiatives was given its own double-sided 6"x9" program overview printed on 16pt dull coated stock. The sub-branding consists of a single highlight color (sometimes two) unique to each initiative.
A single cover page intended to be included with all prospective donor packages lists all investment opportunities. The entire package is enclosed in a single-pocket presentation folder.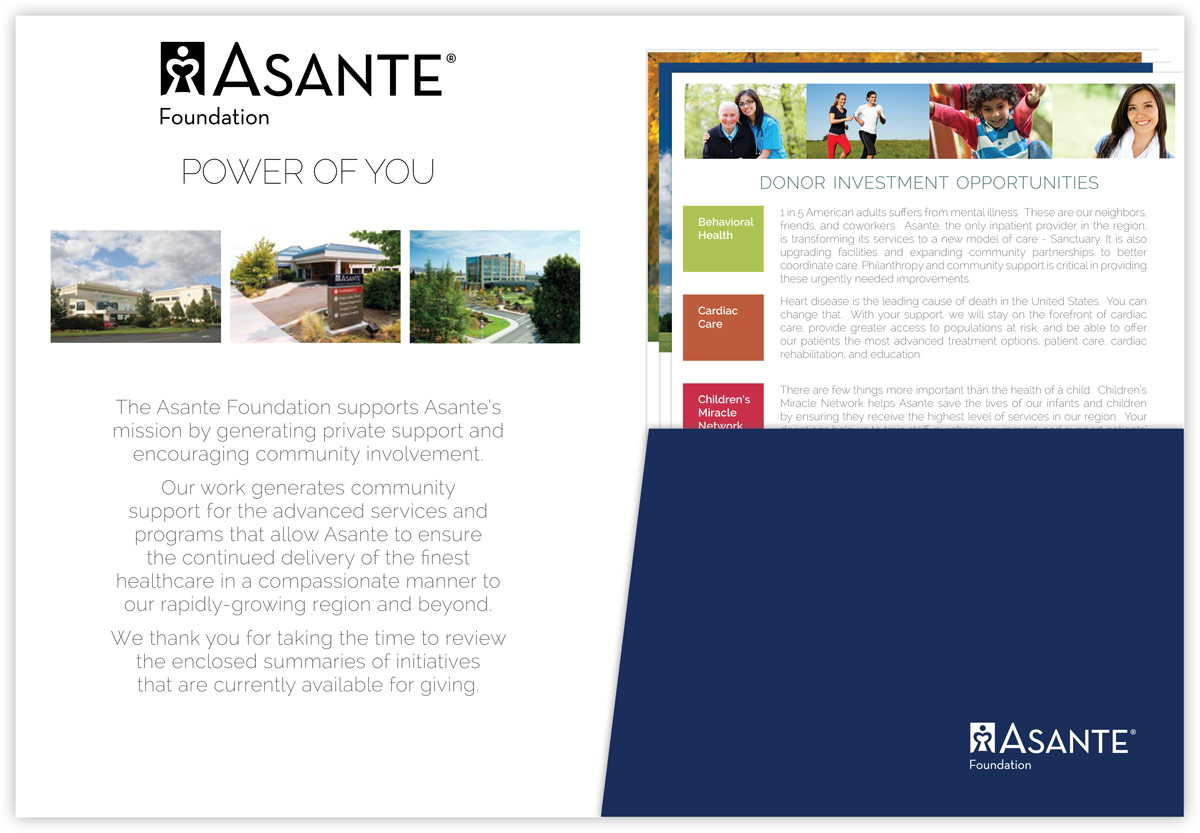 Keeping the investment opportunity card separate allows them to be printed as-needed and to benefit from quantity ordering. A single initiative details can be updated without the need of having to reprint unchanged details of the other projects. Adding or removing an initiative from the overall campaign is similarly low-impact.
Downstream Impact:
The DNA from the initiative branding naturally flowed into print materials subsequently developed to support the needs of additional specific programs. Here, the Hospitality Houses initiative card very cleanly informs the Donation Ask piece given to guests of the Hospitality Houses.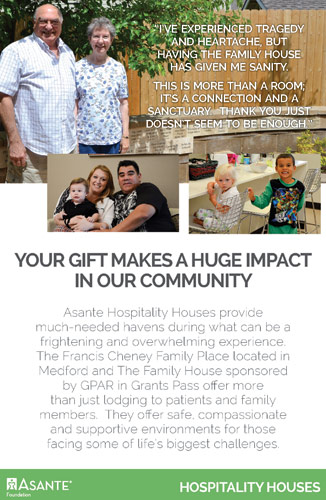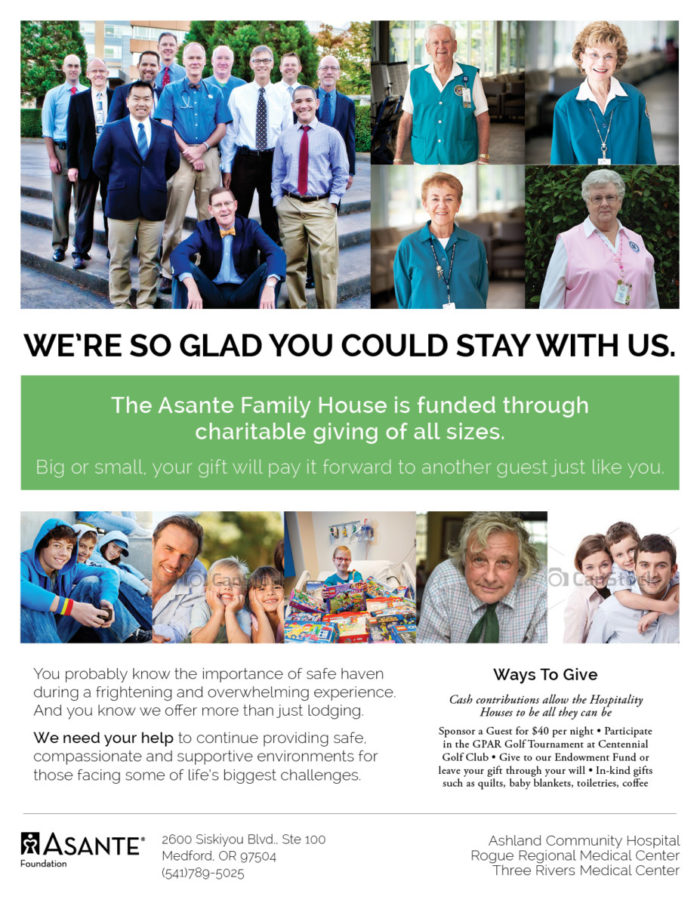 Project: Logo + Print Design
The Foundation contracted us to design a logo, marketing pieces and event signage for their first-annual Run With Heart fun run.