Visionary thinking.
Impeccable execution.
We design and build custom digital infrastructure, empowering your business to succeed in its next phase of growth.
How We Do It Around Here
Investigate
We first evaluate problems from 40,000 feet: we analyze the complex systems, evaluate multiple inputs and their effect on output, and recommend incremental, measurable, low-impact-on-other-systems changes to move the needle.

Then, we dive deep to address issues with competitive challenges, workflow assessment, information systems deployment, process refinement and automation, customer engagement, product development and packaging, and space-based challenges.

Implement
Once we've helped clients to identify barriers and develop a plan for success, we offer a full spectrum of implementation services like custom systems integration, website design, web app development, branding, print design, and product packaging.

From faster product delivery, to facilitating customer satisfaction, to streamlining internal processes, we focus on incremental improvements to achieve the next level of sustainable performance and productivity.

Client Story: 2 Brothers Moving
I'm super into automation and leveraging technology to streamline business process elevate my customer's experience. Unfortunately, actually implementing my tech vision is a bit outside my wheelhouse and I'm grateful to have you on my team.

I really appreciate your passion, skill, and business outcome focus (which I'm sure you know is a rare combo).

Adam Sweet
Owner, 2 Brothers Moving


We've worked with 2 Brothers Moving & Delivery to modernize their lead collection process and to update their BI data flow. We also built them a sweet corporate portal to create happier customers and more effective workers.

Custom Application Development
"Thanks to careful planning and a thoughtful implementation from MOM+POP, we've been able to seamlessly integrate the new Move Portal application into our existing business process."

---
Read the rest of the story →
Sometimes you've got to break a little ground.
When leaving the beaten path, it's not uncommon to discover there don't exist any tools to realize your vision. We'll help you identify your needs, then implement solutions to bring your vision to life.

We work to understand your needs and lead the development of a complete solution. We'll help you understand the implementation approach and long-term impacts of the solution.

To the extent possible, we deploy, customize, and integrate existing industry-standard solutions. To the extent necessary, we develop and integrate brand new, custom solutions.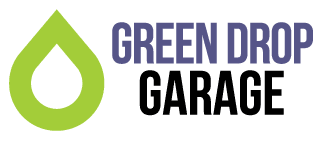 Brand Design
Membership Billing
Customer Portal
Read the Story →

Website Redesign
Brand Positioning
Photography
Read the Story →
Donor Campaign Design
Print + Logo Design
Read the Story →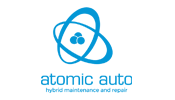 Brand Design
Application Development
Telcom Innovation

Read the Story →

Brand Positioning
Logo Design
Website Design
Custom Solutions for Real Problems
Need a solution?
For instant satisfaction, call 541.933.5852