Your website needs serious help.

Don't worry… MOM+POP will take it from here.

Meet your new agency.
MOM+POP, Ltd. specializes in reinvigorating the bad websites of good businesses.*
* Don't worry. We build fresh sites, too.
Results-driven Problem Solvers
We can't wait to breathe new life into your aging website. When you work with us, things like this happen: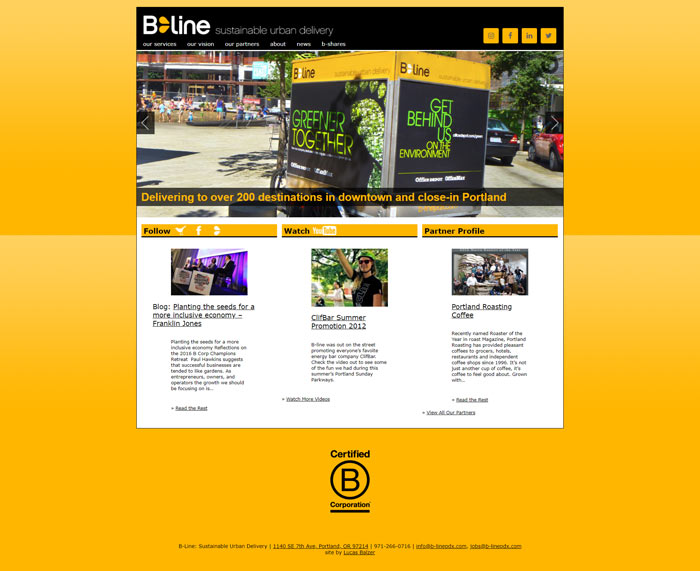 Ryan Hayes &
Joelle Marr

VP, Biz Dev & General Manager
Industrial Fleet Management

Thank you to MOM+POP Agency for our site redesign! We wanted a visual refresh and to improve the way we tell our story, and Lucas delivered! His creative, thoughtful, and consultative approach made easy work of what could have been a daunting task

Samantha Hughes

Separation and divorce attorney in Orange County


I don't keep official track, but business is substantially better since you built my website. I have the most clients I've ever had and I made about 20% more last year than the year before. And, I get so many calls and so many of my clients have hired me because they really liked the website.
Your site already looks great?
(You probably still need help.)
The truth is, your website is often just the beginning.
After delivering big solutions for new and redesigned websites, we find our clients want help with custom web development projects, brand updates, print and graphic design, and environmental branding. Take a look at some of our big-picture stories!
Solutions Consulting »
Sites our clients have loved
Kind Words From Clients
Lucas has not only carried out our vision countless times to perfection, but he's helped us with vision when all we knew was that we had a need.


Rebecca Naumes Vega


Director of Admissions, St. Mary's School

I love knowing that you're here for me. Whenever one of my clients asks, "Can we [insert crazy project here]?" I just tell them, "Yes."

And then I call you.


Eli Madrone


Owner, Madrone Communication

Lucas is the kind of guy everyone wants on their team. The answer is always "Yes, I can make this work." He works within your budget and parameters, but is very honest about strategy and details, always improving the end product with his practiced eye and vast experience.

He is a rare bird in that he is a true visionary but has the practical skill to manifest the vision.


Adrianna Carr


Director at Mary's Woods and Sisters of the Holy Names