Client Story: B-Line Urban Delivery
I have worked with Lucas since 2009. He does a great job of understanding our unique needs and converting that to beautiful, functional copy and designs. Lucas is responsive, knowledgeable, easy to work with, and a super addition to my team.

Franklin Jones
Owner, B-Line Urban Delivery


---
Brand Positioning and Web Design
B-Line launched as a trike-powered delivery company. Over the last decade, they have grown to manage a fleet of last-mile delivery vehicles as well as an entire city block of warehousing, maker space, co-working, kitchen, and offices.

We worked with B-Line to understand where their messaging was falling short, the business opportunities they felt they were missing, and the avenues of growth they planned to pursue.
The result was a
redesigned website
with recast brand copy that worked to cement the gravitas of B-Line's role as anchor tenant at the Redd, a vital final link in sustainable urban-core delivery, and the manger of critical storage and transport infrastructure for over a dozen local and regional makers, farms + food companies.
Before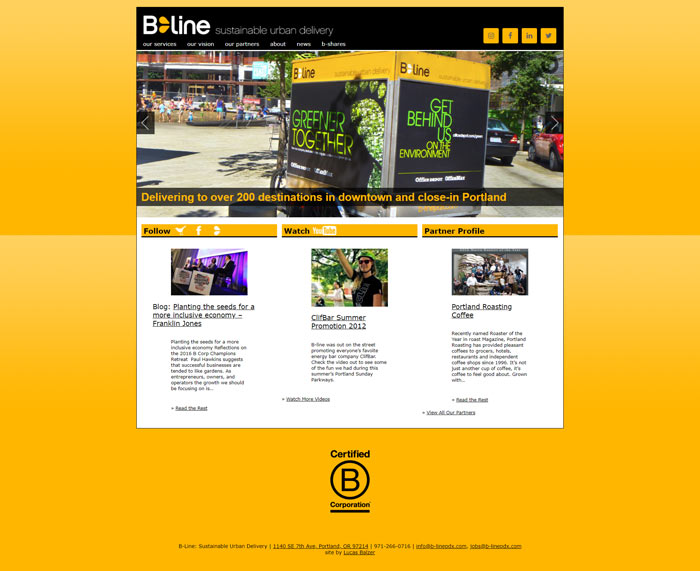 After


---
Photography
We've been documenting the iconic B-Line trikes since the very early days of the company. The images have been published internationally and have helped B-Line to clearly tell the story of a revolutionary step in urban core delivery.