Client Story: Green Drop Garage
Lucas at MOM+POP has been an indispensable partner in helping to create and grow our company brand identity across many different mediums. His understanding of process and structure has also helped us implement many new initiatives ranging from marketing, to interior design, to how we schedule our resources. Lucas provides solutions.

Farhad Ghafarzade
Owner, Green Drop Garage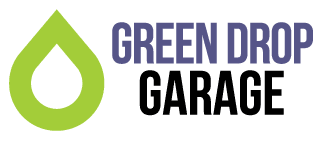 Since 2012, we've worked with Green Drop Garage to grow their brand identity, implement new initiatives and build new tools.

We began our business relationship when the shop's online booking plugin stopped working. We met with the owner to discuss solutions; the one we implemented was a company rebrand and a complete website rebuild.
We took on the task of updating Green Drop's brand identity to reflect a more sophisticated, yet friendlier company. Our charge was to navigate the line between reducing clutter and maintaining brand approachability. Farhad also put a priority on minimizing loss of brand recognition in his existing customer base.

Deliverables included a new logo, new website, deployment of ecommerce capabilities and online booking, redesigned business cards and customer loyalty cards, billboard advertising and handout collateral all reflecting new branding.

On the business side of the rebrand, we deployed new labor management tools to streamline shop efficiency by restructuring existing labor management policies to use these new tools while maintaining and integrating the functionality of existing mission-critical tools and policies.


---
Before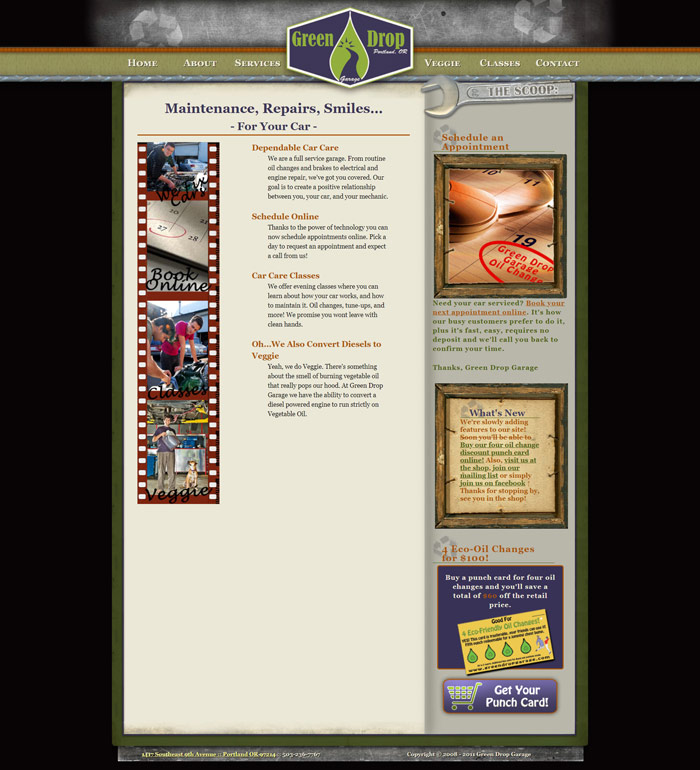 After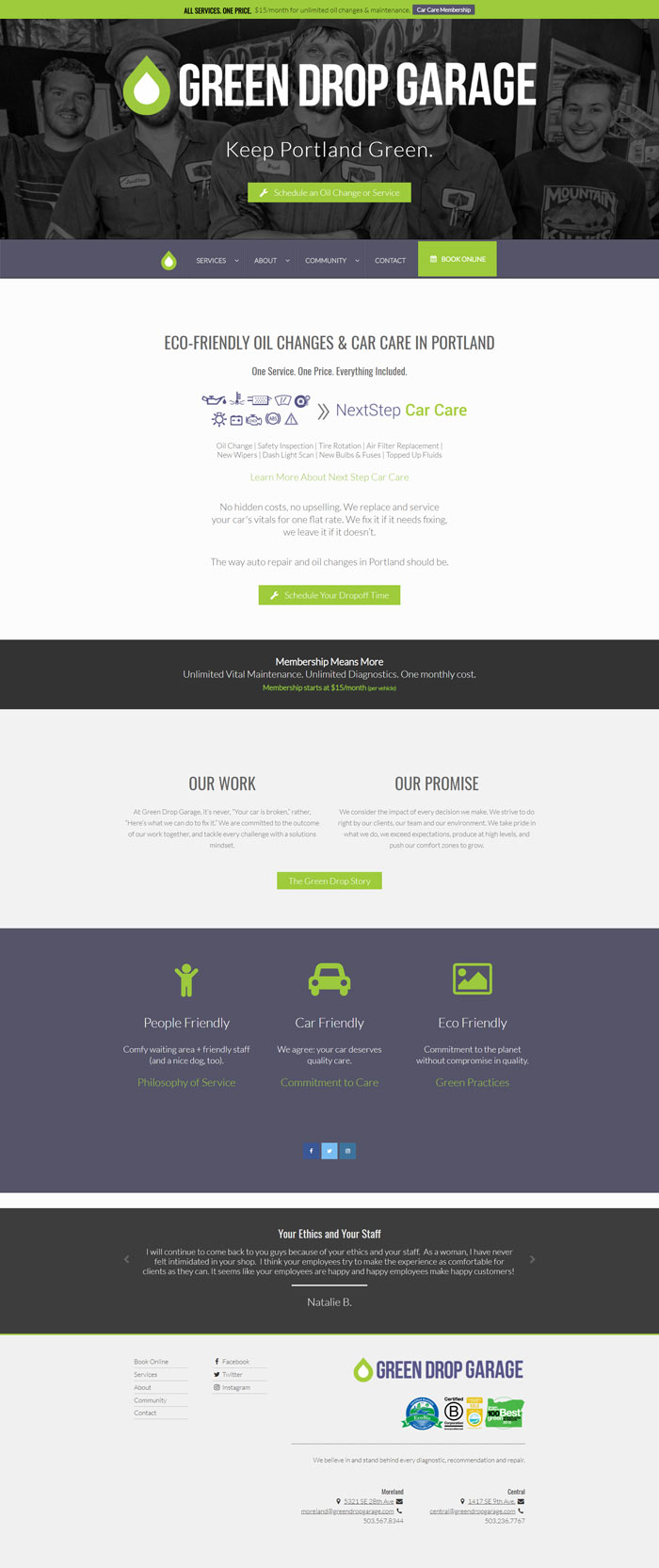 What happened next?
This rebranding project launched an 8+ year relationship with Green Drop Garage. Since this 'little website fix he needed' we have worked with Green Drop to launch several large scale initiatives expanding the company's brand and scaling their digital infrastructure to support the increased demands of those new initiatives.

We have designed the
exterior branding
for all four locations Green Drop has opened.
We helped to launch
Car Care Membership
, an ambitious project to transform Green Drop's traditional customer model to a membership-based recurring revenue model.
After the success of the Membership initiative, we designed and built a
Mobile Customer Portal
to manage subscriptions and book appointments in real time via vendor API integrations.
More stories of cool things we've done with Green Drop Garage