Client Story: Atomic Auto
We've gotten great results from everything we've thrown at MOM+POP:

Staff love the SMS auto-reply for missed calls. Customers love our integrated online scheduling and loaner car checkout application.

Lucas has been intelligent, responsive, knowledgeable, and a generally awesome person to have on my team. We have worked with him for several years and couldn't be happier.

Travis Decker
Owner, Atomic Auto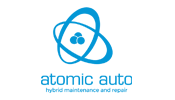 Brand Identity Refresh + Website Upgrade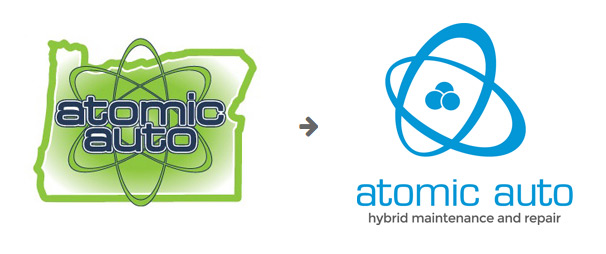 Before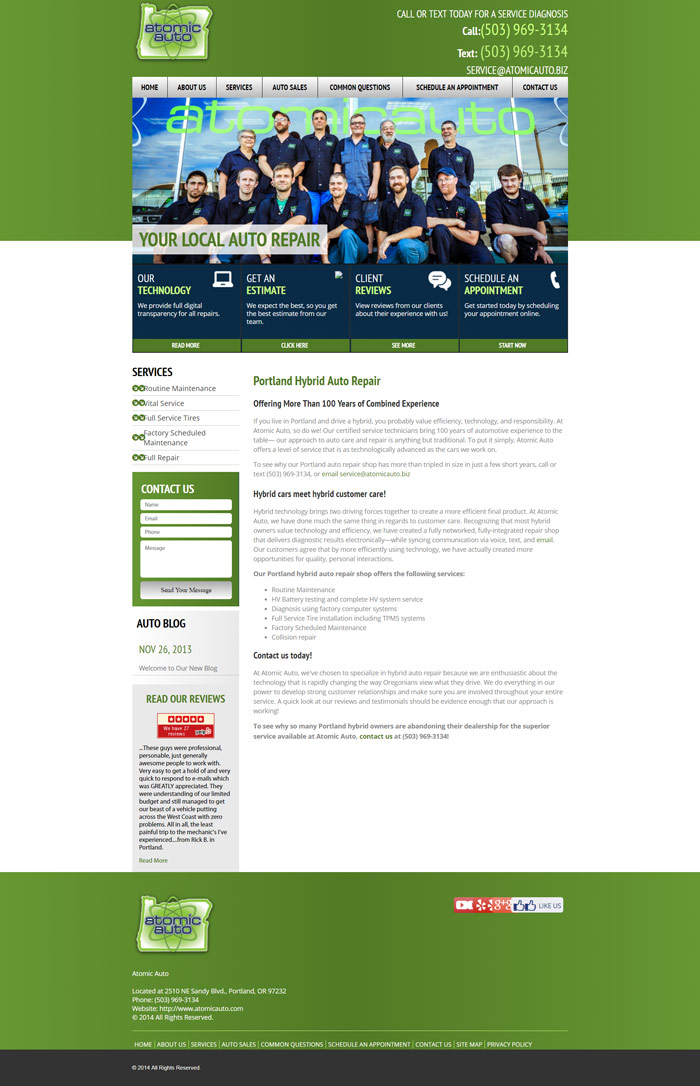 After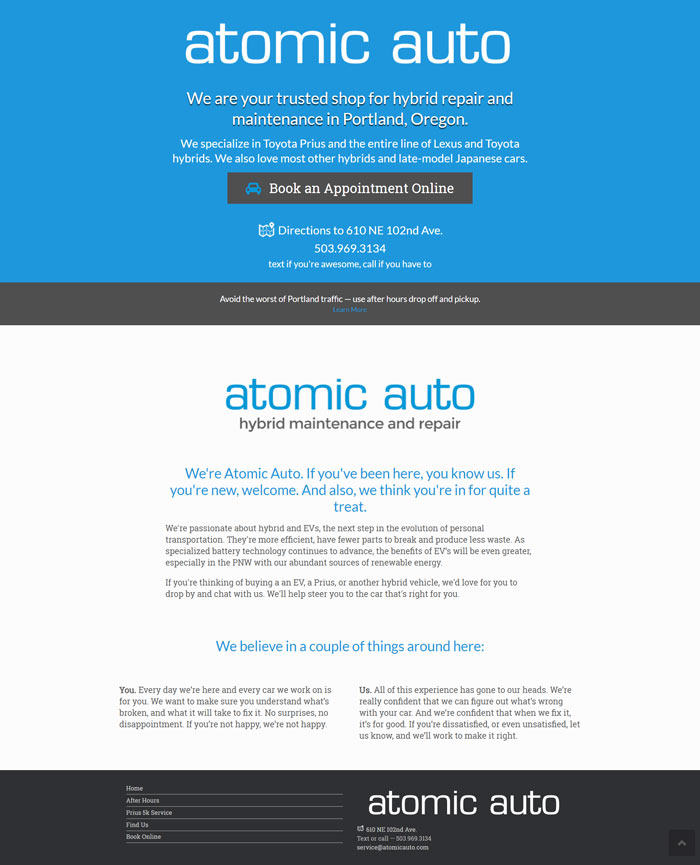 ---
Telcom Innovation:
More Txt, Less Talk
The Problem:
The shop phone rings off the hook. Not necessarily a bad thing, but at a smaller shop, it can really get in the way of writing service and connecting with customers who have a vehicle up on the rack.

The Solution:
To solve this, Atomic went all-in on SMS communication. Question about your car? Shoot a text for fastest response. Need to book a 10k service? Text is best!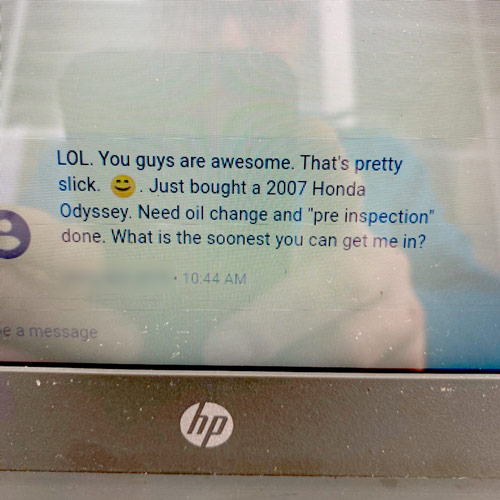 Customer feedback on the text-back bot experience. SMS communications managed on an HP Chromebook.
The Details:
Service advisors manage all messaging on their Chomebooks and Travis can run the shop from the convenience of his mobile phone. Customer interactions are brief and to-the-point. Now all phone ringers are on silent and service advisors can focus on their job of generating ROs.

But what happens if someone still calls? Well, we've leveraged a whole stack of technology to connect Google Voice to Twilio SMS and now a missed phone call is converted to an auto-reply text message informing the customer of Atomic's preferred method of communication.

Customer doesn't text? Atomic can still receive voice messages and have simply deprioritized voice calls. Sure, they may lose a customer here and there, but Travis has placed a winning bet that the time saved and revenue generated by streamlining his communication far outstrips a couple of missed opportunities over the course of a year.
Interestingly, this was Atomic's second attempt to address the issue of too many phone calls.

Previously, we built a phone tree on top of Google Voice (which does not natively support phone trees, but we were going to make it happen, damnit!)
See how that went... »
---
Custom Loaner Car Management Application
"Remember the bad-old-days of paper contracts and photocopying a driver license for loaner car checkout? What a nightmare! Now, our checkout workflow is completely digital and everyone involved gets an email record of the completed agreement and terms of the checkout. Talk about a load off my mind..."
In an effort to streamline loaner car checkouts and make record-keeping a bit easer in case of an insurance claim, Atomic had us build a tool on top of WordPress to manage the process and connect the customer's insurance and license information to the vehicle checkout agreement.

The checkout process uses 99% off-the-shelf WordPress plugins. We developed a single custom-built plugin to tie the package together and to initiate emailing the checkout agreement to the customer.

The checkout agreement is published and emailed to the customer who presses "reply" on their smartphone and sends back acknowledgement of the checkout terms to Atomic's service address, thereby creating a permanent record of the agreement and using their huge Gmail inbox to store the contracts.

It's also worth noting that the underwriters at Atomic's insurance company were initially concerned with the nature of the checkout agreement process. After consulting with their legal department though, they accepted the process as legally binding. Huge win!
The service advisor snaps a photo of the customer's license and insurance card using one of the shop smartphones. This image is immediately available on the shop's cloud drive and can be added to the "New Checkout" form.
If Atomic needs to modify their agreement terms, they can use a native WordPress WYSIWYG editor to edit and format the language that will be emailed to the client.
---
After-hours Pickup and Dropoff
When the shop moved out of the urban core, they needed to launch an after-hours service that would help retain customers despite a longer, more congested drive to the new location.
We produced these cheeky, yet VERY clear, instructional videos. Atomic published them on their website and also texts links to the appropriate video any time someone requests an after-hours service.

No more misunderstandings about where to drop your keys or how to retrieve them after your service.